What is car auto repair?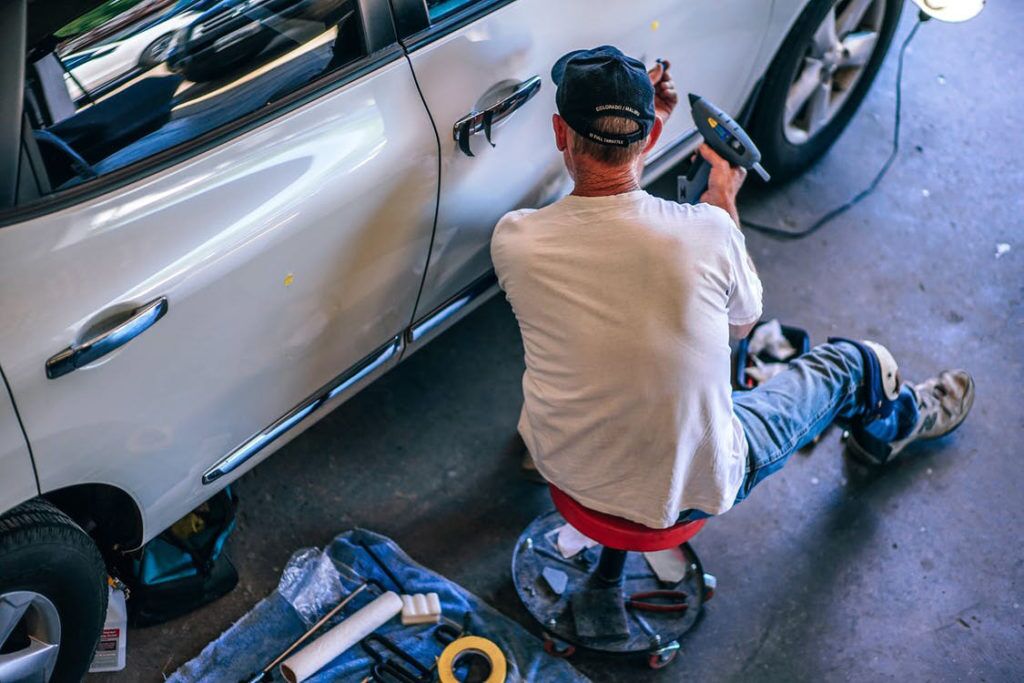 Knowing some of the things that are offered from an auto repair in Idaho Falls will help you make a wise decision when deciding where to take your vehicle. Auto repair in Idaho Falls, C&S Auto Repair, can help you with any of your car needs. There will have to be routine maintenance done on your vehicle. This will often include, changing the oil, rotating tires, and maintaining fluid levels. These are all things that can be performed by an Idaho Falls auto repair shop.
In addition to the routine maintenance that you will have to have done on your vehicle, you may also experience car troubles. Nothing can be more irritating than the check engine light appearing. Auto repair in Idaho Falls will be present to assist you with any of your car repair needs or checkups. With so many repair shops, how do you know which one to go to? The FTC has mentioned some things that you should do to find a good shop. They have said that you should ask for recommendations from family or friends. Word of mouth is one of the best ways to find the best shops. Good experiences will spread throughout the community which will allow you to pick an auto repair in Idaho Falls.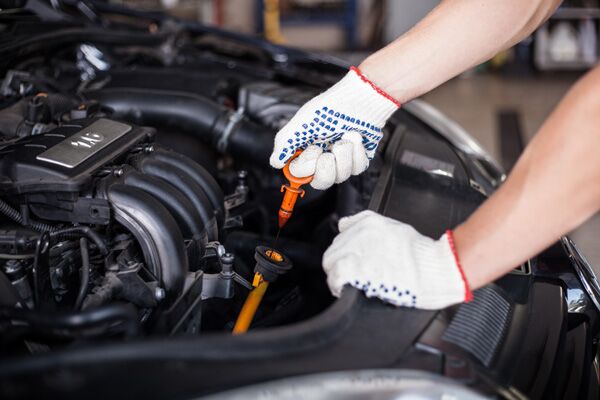 It is a good idea to know what is going on with your car. This can help you know when you need to take your car to an auto repair shop. Being vigilant will keep you from causing more damage to your vehicle. There needs to be routine maintenance to keep your vehicle functioning as it should. Things, like changing your oil regularly and watching coolant levels, can keep your car from receiving too much damage.
An Idaho Falls auto repair shop can help you keep your car running. If you start to notice problems with your vehicle, have it checked out immediately. Driving with the check engine light on or other noticeable problems, can cause unnecessary damage to your vehicle. Something that would have cost hundreds of dollars can turn into thousands of dollars quickly. Auto repair in Idaho Falls is present to help you before any major problems arise in your vehicle. Everything from the most insignificant problem to labor intensive fixes can be handled by C&S Auto Repair.
Will insurance cover auto repair in Idaho Falls?
A lot of people wonder if their monthly car insurance will cover repairs on their vehicles. The answer is that it will in certain situations. Most of the time insurance will not cover any type of repair you need on your vehicle. The type of repair does not matter either. Whether it is extensive or not, insurance will only cover repairs if you were involved in a collision. To be a little more specific, if someone broke into your car, you may be able to fix any damage as long as you have comprehensive insurance. In addition, insurance will cover most collisions, assuming those collisions are covered by your insurance.
It is kind of a hit and miss when it comes to insurance covering you on certain breakdowns. You should expect that your insurance will not cover typical breakdowns. These will have to be paid for out of pocket. It is never a bad idea to save money or have a separate car account in case your vehicle starts to have troubles. That is why it is so important to select the right auto repair in Idaho Falls. C&S Auto Repair is family owned and has fair prices. So when you do have a breakdown that does not involve a collision, you will be able to afford having your vehicle fixed. Quality work and fair prices should be a standard that you always look for in an auto repair in Idaho Falls. If you need any work done on your vehicle, look to your local auto repair shop.
What to expect from C&S Auto Repair?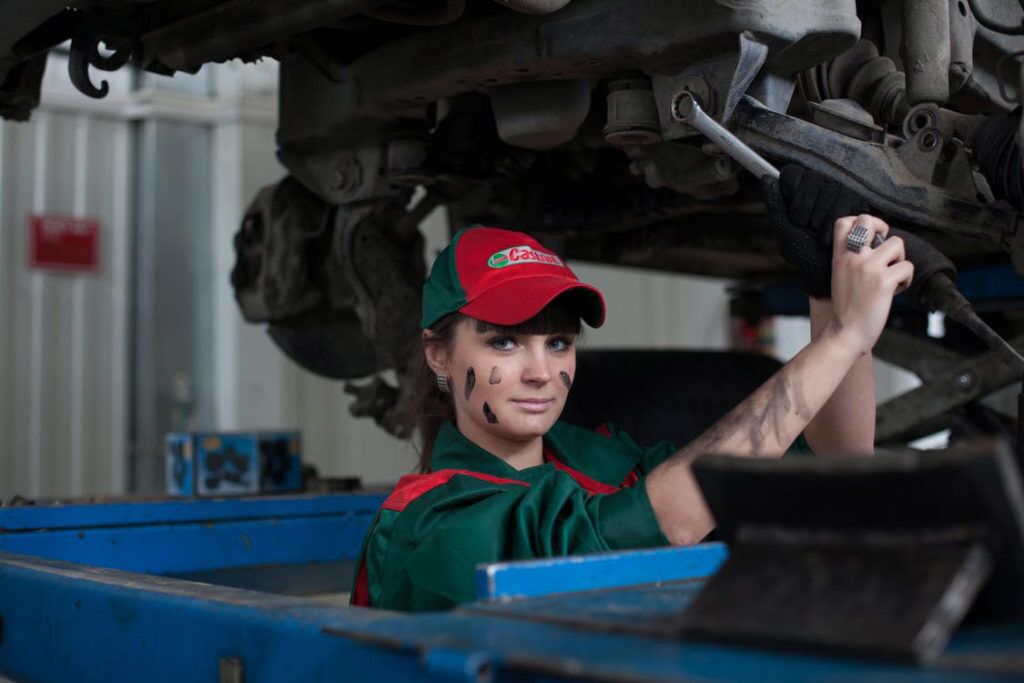 There are many shops that offer auto repair in Idaho Falls, but C&S Auto Repair is different. This is a family owned company. That alone speaks volumes to how the company functions. You will experience the customer service that you expect and the quality of work that comes from a tight knit group. Our passion, knowledge, and experience, separate us from the rest of the pack. You will be able to experience a group of people who want to help you quickly and professionally.
All of the mechanics at C&S Auto Repair are ASE certified. This means that each mechanic has been certified in many aspects of auto repair. It helps consumers know that there will be quality work done on their car. The latest tools and equipment are used on your vehicle. This will ensure that you are getting the best work possible on your vehicle. Auto Repair in Idaho Falls is an important part of everyday life. You will never know when you will need maintenance on your vehicle, whether it is routine or unexpected. You should not have to worry about where you need to take your special car. Whatever your car may be, we can handle it at a fair price. Dealing with a small group of individuals is always easier than trying to wade through numerous levels at a dealership.
The Work You Can Expect From an Idaho Falls Auto Repair Shop
There are many services that are offered at C&S Auto Repair from alternator charging system repair to preventive maintenance checks at 30/60/90k miles. Any of the services that you will need on your vehicle will be offered at our store. Some of the most common services we perform are the following:
Transmission Flush
Coolant System Flush
Brake System Flush
Fuel System Service
Power Steering Flush
Brake Replacement and Repair
Shocks & Struts Replacement
Alternator Charging System Repair
Timing Belt Replacement
Engine No Start Diagnosis and Repair
Water Pump Replacement
Electrical System Diagnosis & Service
Belt, Hose, and Filter Replacement
Courtesy Check-up
Diesel Mechanic
Drivability Diagnosis
Fleet Service
Muffler/Exhaust
Oil Change
Preventive Maintenance 30/60/90K
Suspension
Transmission Service Repair
Power Steering Service
Heater Core Replacement
Estimates
Computer Programming
If you do not see a service that you need listed, then give us a call because we will be able to fix it. There are ten bays in the shop. This will allow you to have a place when you are in need. Car services have changed dramatically in the last decade. More and more cars are completely controlled by computers. With the hundreds of sensors in the car and under the hood, there can be many problems that occur. We offer diagnostic testing that will tell us where the problem is located. The technicians will use O.E.M. programming and reprogramming that will save you money.
There are many issues that you may have with your vehicle throughout the years and there will also be routine checkups on your vehicle. Allow us to help you with all of your vehicle needs. You will be able to experience the warm, comforting feeling that comes from a family owned business and get quality work at a fair price.