Cars are a major investment and it's important to keep that investment running smoothly. In order to do this, it is important to have regular automotive maintenance done and to go to a trusted Idaho Falls auto repair company for all services. C&S Auto Repair in Idaho Falls provides car and truck repair done right the first time.
IDAHO FALLS AUTO REPAIR SERVICES
Not everyone has the knowledge, ability or space to work on their own car. That is why it is important to have a trusted Idaho Falls auto repair center that you can go to. C&S Auto Repair can fix any issue, big or small. Their services:
Transmission Flush
Coolant System Flush
Brake System Flush
Fuel System Service
Power Steering Flush
Brake Replacement and Repair
Shocks & Struts Replacement
Alternator Charging System Repair
Timing Belt Replacement
Engine No Start Diagnosis and Repair
Water Pump Replacement
Electrical System Diagnosis & Service
Belt, Hose, and Filter Replacement
Courtesy Check-up
Diesel Mechanic
Drivability Diagnosis
Fleet Service
Muffler/Exhaust
Oil Change
Preventive Maintenance 30/60/90K
Suspension
Transmission Service Repair
Power Steering Service
Heater Core Replacement
Estimates
Computer Programming
will keep your car or truck running or get them back on the road.
Minor repairs, major overhauls of engines and transmissions, electrical issues, powertrain and drivetrain work, brake services and of course oil changes can be done by our Automotive Service Excellence (ASE) Certified technicians.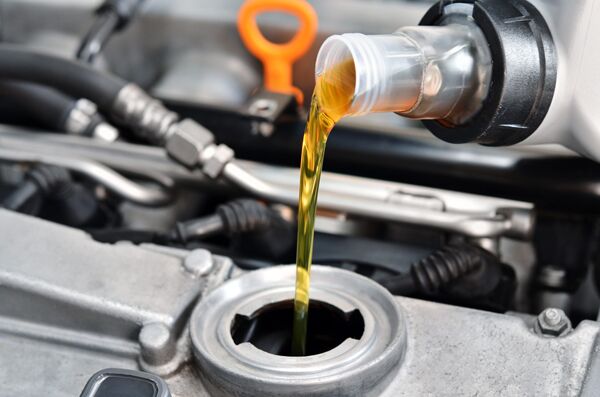 Oil changes are a basic but important part of keeping your car in peak working condition. Without regular oil changes you may face more major and costly repairs down the road. But why does your car even need oil? What's the difference between synthetic and non-synthetic oil? How do you know what oil weight to use and is an oil filter really needed? Oh, and how often do you need to get your oil changed? The trusted and professional staff at C&S Auto Repair can answer all these questions and can help you understand all parts of your oil change service.
The number of electrical problems a car, truck or motorcycle can have seem endless, especially if you don't know what you're looking for. C&S Auto Repair is your Idaho Falls auto repair company that specializes in electrical services with a guarantee. No matter what the make or model of your car we can use our state-of-the-art diagnostic equipment to find and repair any electrical problem your car might have including, but not limited to:
Dim or flickering headlights
Non-working headlights, taillights, parking lights, turn signals, or any other exterior light
Malfunctioning instrument panel lighting
Flickering interior lighting
Non-functioning windshield wipers
Blower motor issues
Dead batteries
Alternator failure to charge the battery
Ignition problems
Window motors not working
Instrument cluster not working or working incorrectly
Accessory charging ports not working
Electric seat adjustments not working right
Electric door or trunk not working
The starter and alternator are the major components of your car that help it start and recharge. Without these vital parts starting your car it is not going to be much good to you. C&S Auto Repair can diagnosis which part is not working and replace it to have you pack on the road in no time.
Routine engine inspections are important to catch small problems before they become large and to get a full analysis of how your car's engine is working. For these inspections and repairs that may be required it is best to go to a trusted Idaho Falls auto repair company which is why C&S Auto Repair should be your first choice. If you are hearing odd sounds, low oil pressure or excessive oil consumption, and are seeing a large amount of black smoke come from your tailpipe then it is time for a C&S Auto Repair tune-up.
While oil changes are required often transmission services are needed, but not as often. C&S Auto Repair can help you determine when and how often you should get your transmission serviced. We gear our entire transmission service based on the manufacturer's specifications to make sure that your car is receiving the best service possible to keep it running smoothly and effectively. Usually, our transmission service can be done in a single afternoon, if the engine does not have to be removed or relocated. When you bring your car in one of our professionals will go over the entire service with you and answer any questions you may have.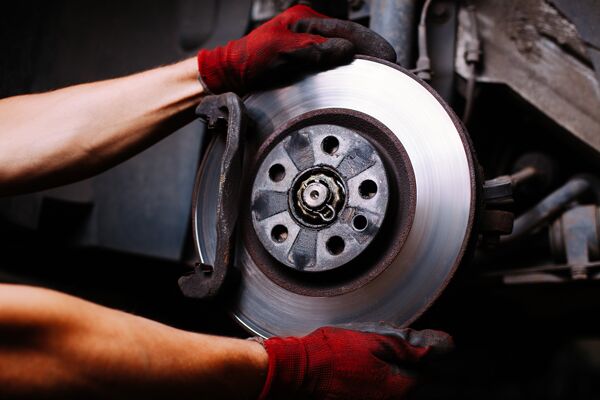 An important aspect of Idaho Falls auto repair is brake maintenance. C&S Auto Repair specializes in maintaining, repairing and replacing all components of your brake system no matter what the make and model of your car is. We use only the highest quality parts and our ASE certified techs are experienced in diagnosing and fixing any problem you may be having with your brake system.
The components of your car's suspension system are meant to work together to maintain balance and to keep the center of gravity while turning corners and stopping. If any one of the many components is worn or damaged it can cause your car to sway, wobble, bounce, or vibrate among other things. We offer full wheel alignment services and as part of your regular engine service C&S Auto Repair will visually check your suspension. If we believe that there may be an issue we will inspect, repair and replace any component that could cause an issue.
In Idaho Falls it is vital to have your heating core or air conditioning system working properly because the weather can change in an instant. Without these systems riding in our cars can be a very miserable experience. C&S Auto Repair can diagnosis, unclog, fix, clean and replace any and all parts of your HVAC system that may be causing your heating or cooling system from not functioning properly.
Today cars run just as much on computers as they do other parts. Therefore, a trusted Idaho Falls auto repair company is important. Not every auto repair place is certified to program or reprogram your car's computer system. But C&S Auto Repair can perform O.E.M. programming and reprogramming on all capable domestic car computers. Our services provide and alternative to going to a dealership that can be more cost effective and can give you the option of a used or new computer.
If you are looking for a locally owned, reliable and professional Idaho Falls auto repair company look no further that C&S Auto Repair. We will fix your car or truck right the first time.