Suspension System Service
Keep Your Vehicle Secure On The Road And Decrease Stopping Distance With Our Idaho Falls Suspension Service
Your car or truck was originally designed to hug the road safely to increase fuel efficiency and improve safety with a well designed suspension system. The suspension system is comprised of many different components that all work together to help your vehicle manage balance and center of gravity while turning corners and stopping. A misaligned or worn out suspension system components can result in wandering, increased stopping distance, and increased risk of roll over in vehicles with a high center of gravity. Our Idaho Falls suspension service will help keep you and your family safe by improving vehicle handling and braking.
As your vehicle ages and wear becomes an issue, you may notice a change in the way it handles. By bringing your vehicle in for Idaho Falls suspension service, we can inspect the entire system for damaged and worn components and replace them before they become a bigger problem. Suspension problems can be suspected if any of the following occur:
Wobbly or missalligned steering wheel (when driving straight, the steering wheel isn't straight as well)
Excessive sway or drifting while turning
Taking a longer distance to come to a complete stop
Bouncing when driving over bumps in the road
Loud clicking or banging when driving over bumps in the road
Wild vibrating throughout the vehicle when braking, accelerating, or turning
Excessive or increased tire wear
Because of the number of components present in modern suspension systems, diagnosing problems yourself can be difficult. Our ASE certified suspension system technicians are highly experienced in diagnosing and repairing suspension problems. Trust the experts at C&S Auto Repair to get your vehicle performing like new. Call us today to make an appointment.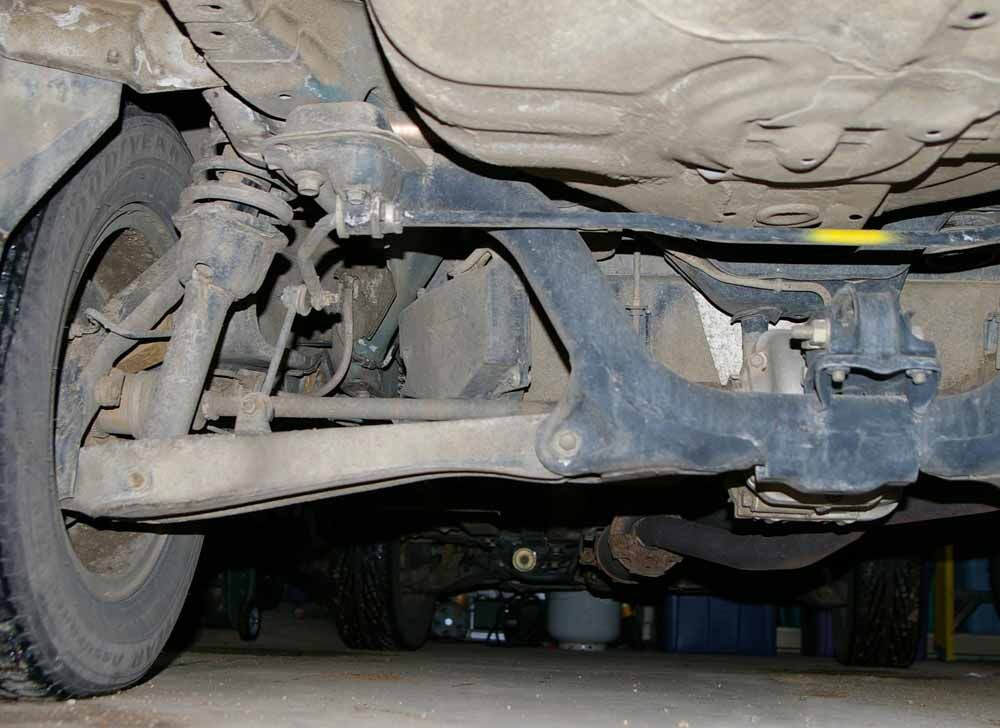 What Is Included In Our Idaho Falls Suspension Service
We offer full wheel alignment services and will visually inspect your suspension during regular engine service. When a suspension issue is suspected, we will inspect/repair/replace the following components, where applicable:
Shocks
Struts
Strut mounts
Coil springs
Leaf springs
Control arms
Sway bars
Torsion bars
Air Bag suspension
Strut rods
Stabilizer bars
Ball joints
Bushings
Tie rods
…and more depending on your vehicle's needs
We Service All Makes and Specializing in 2002 and newer Domestic and Asian vehicles.
We do not service European model vehicles.