How can an Idaho Falls mechanic help you?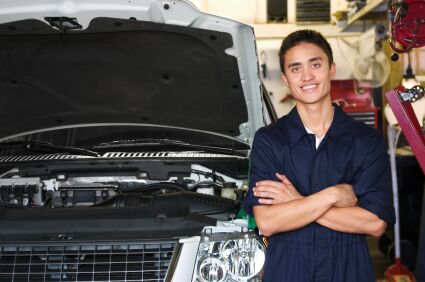 Car and trucks are an essential part of everyday life. Without them, you would not be able to get to work or pick up your kids from school. Even uses of vehicles that do not involve your own vehicle, help you everyday. For example, without a mechanic, trucks would not be traveling the country bringing food or your important package. Mechanics are an important part of the comfort that is experienced in this country. Aside from truck drivers, having a vehicle that operates in the heat of summer and the frigid cold of winter is essential so that you can maintain your life. There are many ways that an Idaho Falls mechanic can help you with your vehicle.
What You Should Expect from a Mechanic in Idaho Falls
Idaho Falls Mechanics receive years of training to become professionals. They have to first of all have a high school diploma. After they have accomplished a high school diploma, they will have to receive training through some sort of a program. These programs will range from actual technical college programs to locally created programs. Within these programs an Idaho Falls mechanic will have to learn some engineering, math, and computer skills.
Everything they will be able to help you with. Mechanics will also have certifications in certain areas. These certification will show to the consumer of the services that the Idaho Falls mechanic is an expert in that certified area. C&S Auto Repair has ASE certified technicians that use the latest equipment and tools. You can expect to get quality work from an Idaho Falls mechanic that has been certified through the ASE. This should be one of the things that you look for when taking your vehicle to have work done.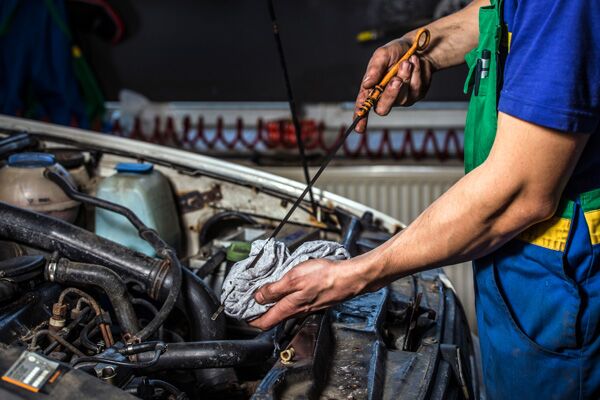 Usually, you are going to see a mechanic for routine maintenance on your vehicle, such as changing tires or changing the oil. Other times you are forced to see a mechanic because something major has gone wrong with your vehicle. Mechanics are trained to diagnose the problems that you have with your vehicle. They have been trained in the mechanical parts of the vehicle as well as the computer parts. They will be able to analyze the computer readings on newer vehicles so that they can pinpoint the problem and get you out on the road. Often, smaller mechanic shops, like C&S Repair, are a better deal and you are closer to those who will actually be working on your vehicle. Car maintenance is a central part of every person's life. Without a car, life would almost cease to function. Idaho Falls mechanics are there to help you through seen and unseen issues with your vehicle. Procrastinating maintenance or pushing aside a check engine light could cost you a lot of money. Getting into an Idaho Falls mechanic could save you a lot of money and hassle. Cars are very similar to the human body. When we do not take proper care of our cars, like a body, things tend to break down and not work as intended.
Which job is better, mechanic or electrician?
When looking for a career, you may wonder whether you want to be an Idaho Falls mechanic or an electrician. Both careers have their benefits. One may be more intriguing to you than the other. However, to become an Idaho Falls mechanic you will have to know some electrician work. There are many electronics on a vehicle that you will have to understand as a mechanic. So in some ways becoming an Idaho Falls mechanic will allow you to be a mechanic and an electrician.
If you take a look at both careers superficially, you will notice that there are many similarities between an electrician and a mechanic. However, looking a little deeper you will notice that there are many differences between the two careers. Auto Mechanic vs. Electrician discusses some of the differences, such as the following:
Schooling-Most mechanics will complete post-secondary training while an electrician can usually be trained through apprenticeships. Specifically, mechanics will have an associates or certificate and electrician will just be licensed after an apprenticeship.
Responsibilities-Idaho Falls mechanics will have to understand electronics within a vehicle and how a vehicle operates. Electricians will have to understand electrical systems that are placed in houses, whether inside or out. They will also have to install new electronic systems. Both careers include testing to pinpoint a specific problem. Once the problem is identified, the car part or electrical part is replaced. That seems like the same job, but it is the difference in the systems that separates the two careers.
Compensation-The compensation that both a mechanic and a electrician receive are at times similar. However, there are so many variables that come into pay that it is hard to say. Either position with time will have great compensation.
In the end which career is the best will depend on the individual seeking the career. There are perks and drawbacks to both careers. However, if you have a passion to become an Idaho Falls mechanic then you will also find that you get to dabble in the electrician's world a little. With today's new vehicles and the ever-increasing technology, many mechanics have to learn how electronics work in a vehicle. This includes understanding the computer reporting systems and the wiring within a vehicle. Being a mechanic will allow you to find a job easier than a lot of other careers. Especially due to the fact that the career shows continual growth in the next few years.
Electricians and mechanics are both important parts of society. Often their jobs will overlap on the same piece of equipment and then diverge as to how the equipment is used. Within both fields, there is plenty of room to specialize. For example, as a mechanic, you can specialize in a certain type of vehicle or even vehicle brand. This will allow you to become extremely familiar with your work. There are also many certifications that you can continually work as a mechanic. These certifications will show that you are competent in your field. Once you have gained all the certifications, you will then be a master mechanic.
Why are mechanics so important?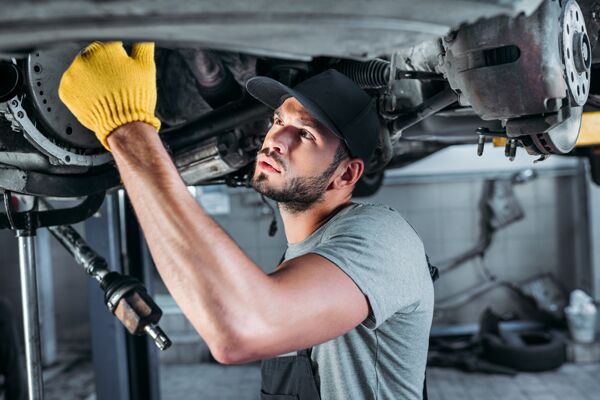 As discussed earlier, mechanics are essential to daily life. They allow you to enjoy a comfortable ride in the winter and summer. Mechanics are found in and around any piece of machinery. Without mechanics, there would not be buildings built, streets paved, or cars to drive those streets. C&S Auto Repair can help you with any of your vehicle needs. Whether you have a low oil level or you need studded tires for the winter, they can help you. There are many ways that a mechanic can be important to you and your personal vehicle problems.
Make sure that if you have any issues with your vehicle that you contact us so we can get you back on the road. We have fair prices and what we quote you on the price will not change. You will also experience the customer service that comes from a family owned business.