Quality Engine Inspections & Repairs from the Professionals You Can Trust
A good engine inspection and tune-up consists of analysis of your vehicle's performance, components, and fluids, and then making all of the right adjustments. A good mechanic will also inform his or her customers about what they can do in order to better maintain their vehicle in the future. This is what you can expect from the Idaho Falls engine service experts at C&S Auto Repair.
Some common signs indicating your vehicle is in need of a tune-up include: odd sounds, low oil pressure or excessive oil consumption, and large amounts of smoke emitting from the tailpipe. Normal wear-and-tear takes its toll on any vehicle, but the problems are made worse with poor maintenance. By bringing your vehicle into C&S Auto Repair for professional Idaho Falls engine service, you'll be able to keep your vehicle up and running the way it should be.
When you drop off your vehicle, here are some of the procedures you can expect from our technicians:
Inspection of the quality of your spark plugs: This includes their condition and the color of the insulator firing noses. If your engine is in good condition, the spark plug firing noses will be light tan or gray. If they are off color, we know there's a problem. We also check the spark plug wires, making sure they are in good condition, i.e.: not hard or cracked. We see just how well the spark plugs are performing, paying attention to the color of the spark, and see if it's igniting the fuel.
Checking the oil to see if it needs to be replaced: Regular oil change is crucial for maintaining engine lubrication, cooling engine components, and filtering engine wear particles and sludge.
Inspection of all fluids, belts, hoses, filters, brakes, and emissions.
Tire inspection: Here we see if they need to be rotated.
Fuel system inspection: This includes making sure the fuel filters aren't dirty or clogged, checking the fuel pump and making sure it's functioning properly, and inspecting the fuel injectors, seeing if there is dirt, grime, or other deposits hindering fuel delivery to the engine. We also make sure that fuel injector buildup isn't affecting the spark plug performance.
Determining oil and coolant levels.
Inspection of engine timing and idle.
Inspection of the PCV valve for clogs or leakage.
Inspection of points and condenser.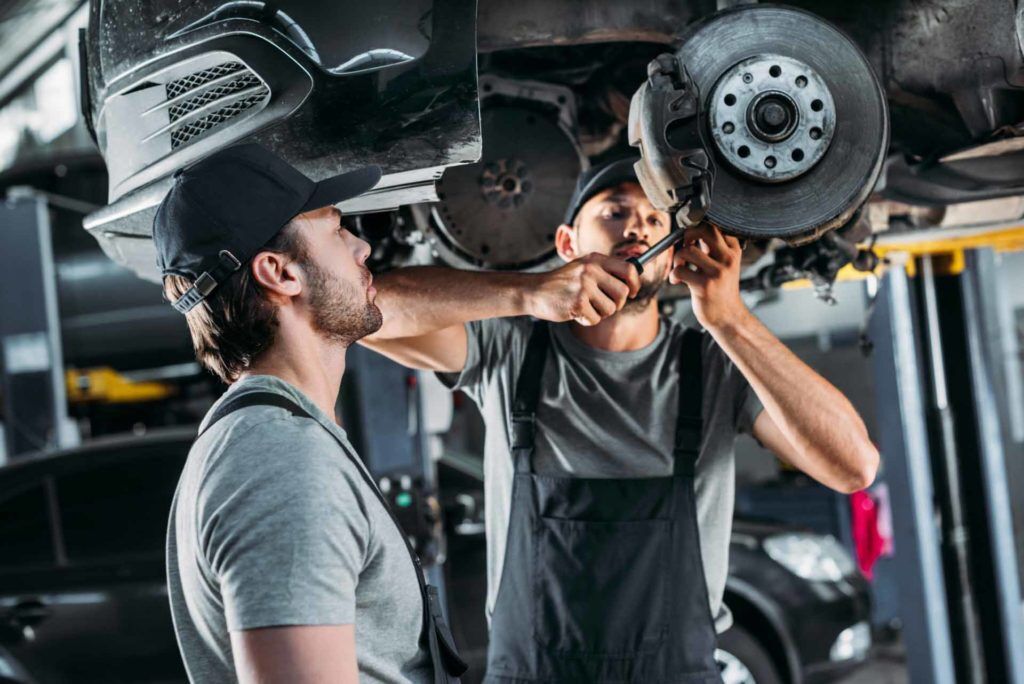 With all of the information we have gathered, our Idaho Falls engine service team sets to work making the proper repairs, tune-ups, and replacements to get your vehicle up and running smoothly again.
Not all vehicles need to be tuned-up as often as others. Vehicle mileage and age are factors which determine the consistency of required inspections and repairs, and consulting the vehicle owner's manual is a great way of determining the right schedule for tune-ups and maintenance.
Staying consistent with your vehicle's maintenance is the best way of preventing irreparable damage in the future. When things get out of hand, schedule an appointment and bring your vehicle into C&S Auto Repair for quality Idaho Falls engine service.
We Service All Makes and Specializing in 2002 and newer Domestic and Asian vehicles.
We do not service European model vehicles.